ISIDORE HOTEL
HOTEL COMMITTED TO SUSTAINABLE TOURISM

A green and relaxing environment: the Courrouze eco-district in Saint-Jacques-de-la-Lande

Living in the city, living in a park, this is the objective of the Courrouze eco-district. 
La Courrouze, which was launched in 2000, is a project that is emblematic of the sustainable city: modern neo-urban architecture, eco-responsible buildings and maximum use of nature. It represents a total of 115 hectares, of which 40 are green spaces, i.e. one third of the surface area.
Built on a former industrial zone, the Courrouze eco-district aims to limit urban sprawl and encourage development that is more respectful of the environment and the population, while increasing the economic attractiveness of the city of Rennes.
Located between the towns of Rennes and Saint-Jacques de la-Lande, this district offers an exceptional living environment as well as an ideal place to relax and enjoy the fresh air, while remaining close to the centre of Rennes. The district favours soft modes of transport, such as cycling and walking, with numerous cycle paths and pedestrian routes.
Furthermore, you can take advantage of direct access to line B of the Rennes metro thanks to the Saint-Jacques Gaité station, which allows you to reach the city centre in less than 5 minutes.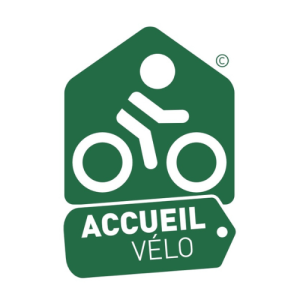 Hotel Isidore: a hotel with the "Green Key" label
Just like the area in which it is located, the Hotel Isidore implements measures for sustainable tourism. Since November 2022, the hotel has been one of less than 1,000 French establishments with the "Green Key" label (1er sustainable tourism label for tourist accommodation and restaurants). This label attests to the sustainable approach of tourist establishments in their activity on more than a hundred criteria. Thus, the Hotel Isidore is the hotel industry of tomorrow: a responsible and committed hotel industry.
The criteria of the label, established at international level, impose a respect for the territory, its natural environment and its local populations while participating in its economic attractiveness. This includes raising employee awareness, controlling water and energy consumption, managing waste responsibly, participating in a short supply chain, and promoting local players and the natural assets of the region.
Our social and environmental commitments
In order to participate in the emergence of this new eco-neighbourhood and to actively contribute to the preservation of the environment, the establishment works on a daily basis to implement concrete actions.
Strongly aware of current environmental issues, Hotel Isidore is committed to a thoughtfull environmental and social policy.
How can we reduce the ecological footprint of our business? How can we jointly continue to provide quality services to our customers?
Through continuous improvement of environmental performance and the achievement of ambitious and well-reasoned objectives:
Mobilise and raise awareness among all employees and stakeholders of the hotel's activities
Reducing overall energy consumption
Optimising water consumption
Limiting waste production
Improving the recovery of imponderable waste
Promote the use of renewable resources and less environmentally damaging substances
Acting for sustainable development
This improvement in environmental performance requires the implementation of measures that give concrete expression to the establishment's environmental approach.
In order to pursue and achieve these objectives, we follow the following measures, for example:
Use of low-energy light bulbs
Consumption of 100% electricity from renewable energy sources
Provision of bins to facilitate waste separation
Use of eco-labelled cleaning products
Limiting the use of disinfectants
Use of PEFC tissues for sustainable forest management
Use of large packaging for hospitality products (soaps, shower gel, shampoo, etc.)
Use of bulk products at breakfast
Favour short supply chains and the purchase of local products for breakfast
Micro-filtered "zero-mile" water for breakfast and seminars
Raising awareness among our customers of the eco-gestures to be adopted to promote our approach
Vigilance and respect for all with regard to environmental regulations and provisions
Compliance with applicable standards and regulations
Promotion of green transport to our customers and staff
At the same time, we strongly encourage our customers to send us any comments or suggestions that could contribute to the continuous improvement of our environmental approach
Reception of travellers by bicycle 
Are you travelling by bike? Would you like to make a comfortable stop on your tour? Would you like to stop for a few hours, a night or even a stay?
Hotel Isidore offers you a restful, relaxing and wellness stopover only 2km from the V2 / V42 Saint Malo cycle path (7 minutes by bike). We are specialised in welcoming travellers by bike. The hotel has been awarded the "Bicycle Home since 2023. 
Our 4-star hotel has a secure bike room and a wash station for cleaning your bikes. We also have power outlets for recharging your electric bikes.
We offer high quality rooms, a rich breakfast buffet, a bistronomic restaurant and a wellness area with a sauna, a hammam and a jacuzzi. Our hotel is the ideal place to rest, eat, relax and unwind during your stay.
Discover the local actors of sustainable tourism in Rennes
As we are concerned about sustainable development issues, we would like to provide our customers a list of tourist actors who respect a more sustainable tourism. Discover our suggestions for responsible tourist activities in Rennes.